Of the TECTONE GROUP's various activities, it is most focused on construction or refurbishment of port infrastructure.
   • Construction of new docks
   • Refurbishment of old docks with or without deepening draft
   • Extension of existing docks
   • Construction of specific infrastructure to receive equipment such as RO-RO, boat lifts, dry docks, oil terminals, etc.
    
The TECHNICAL PB Company, responsible for development in collaboration with TECTONE and in response to specific problems posed, has developed two patented concrete construction and reinforced concrete process, STABLOC and CLAVEBLOC.
Our patents are presented below.
To learn more about our patents we can send you our full catalog upon request via the contact form.
The CLAVEBLOC process, with its double-wall design, allows caissons of various and complex shapes to be reconstituted at low cost for maximum rigidity.
The CLAVEBLOC process enables the design of new or renovated port infrastructure, regardless of the purpose of the shapes sought, such as:
   • Docks of all heights, taking into account potentially punishing assumptions such as a strong earthquake for example
   • Refurbishment of docks with or without restoring footings, ensuring a durability of 80 to 100 years.
   • Mooring dolphins with rebuilt caisson for oil, gas or grain terminals.
   • Special infrastructure civil engineering required by specific equipment such as RO-RO bridge or boat lift.
   
Benefits of the CLAVEBLOC process in the design of new works:
   • Very high shape flexibility
   • Monolithic structure with high stiffness very resistant to accidental shock.
   • Total protection of the structure's galvanized reinforcement.
   • Simplicity of fabrication combined with low cost formwork
   • Rapid installation since the height of the elements can usually exceed 4 m.
   • Very attractive cost compared to the caisson, the only comparable monolithic structure.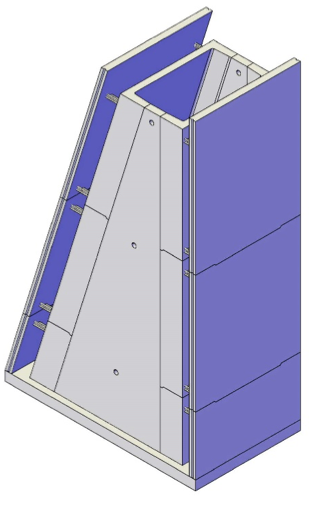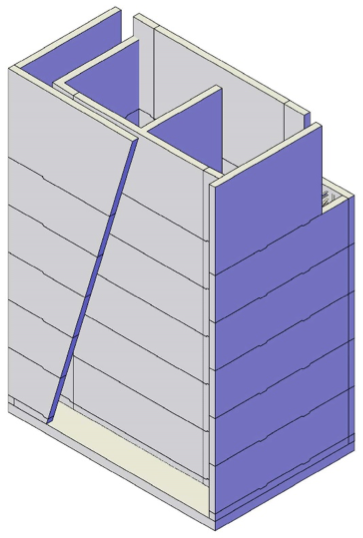 The "STABLOC DOCK" system allows existing or new docks to be extended using hollow blocks, with a savings of 30% compared to dock solutions using solid blocks. This patented geometric design avoids the problems of breakage of standard blocks of this type due to recurrent defects in the non-coplanar seating plane limiting heights to about ten meters. The proposed "STABLOC DOCK" system makes it possible to reach 20 m and more without risk of breakage for structures in seismic zone 3.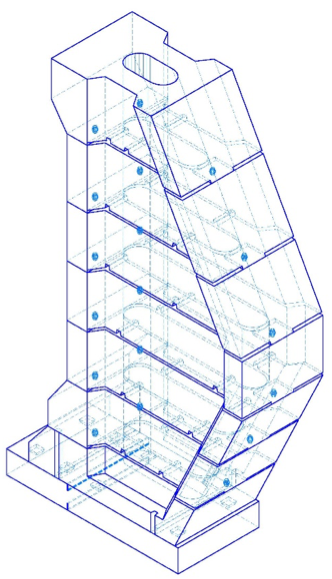 The STABLOC process also includes the piercap created with subcomponents prefabricated in shared time. This process reduces by at least 50% the time for forming up concrete of a cantilever cap on the basin of at least 80 cm as currently required to protect dock siding from the destructive shock of bow bulbs in case of berthing at too steep of an angle.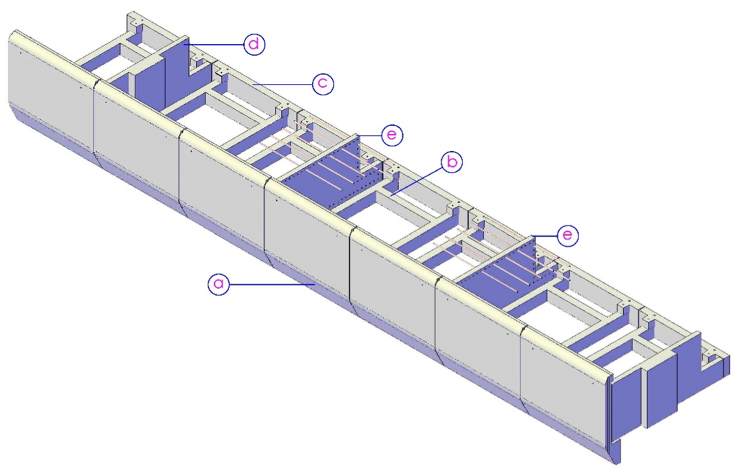 To complete the presentation of these two patent systems, CLAVEBLOC and STABLOC DOCK, we will add that TECTONE GROUP provides as part of licensing agreements, if the client wishes:
   • Stability dimensioning studies, according to the loading conditions defined in the special requirement conditions
   • Reinforcement calculations for the parts requiring them
   • The choice of shock absorbing systems, such as berthing and shielding fenders, depending on the berthing speed and the deadweight of ships, a necessary assumption to determine the berthing reactions to be taken into account.
   • The choice of mooring bollards, quick-release hooks, with or without fusible bolts, depending on site conditions
These services can be extended to include:
To the Project Manager for the supply of:
   • Preliminary draft summary with estimated cost
   • Final draft
   • General and Special specification clauses
   • Estimated quantitatives
   • Tender regulations
   • Confidential estimation of the work
   • Additional duties such as AMT (Assistance to the Project Manager), CGT (General Works Control), RDT (Works Acceptance and Accounting)
To the Contractors(*):
   • Preparation of method drawings
   • Preparation of execution drawings